Edward Lloyd, 1815-1890
Edward Lloyd was one of the 19th century's most succesful newspaper proprietors. His two titles—Lloyd's Weekly Newspaper and The Daily Chronicle—were among the century's best sellers, and Lloyd's Weekly Newspaper was the first newspaper in the world to achieve a circulation of one million copies. Nevertheless, he has seldom featured in histories of the British newspaper industry which often fails to see past The Times.
The first half of the nineteenth century saw an incredible growth in literacy amongst working people. In addition to his newspapers, Lloyd was a prolific publisher of "penny serial novels" in the 1830s and 40s, having more than 200 titles to his name including the infamous Sweeney Todd. These works were always offered at the affordable price of just one penny and sold very well.
Edward Lloyd's chutzpah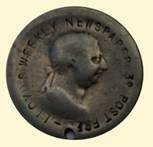 This is a George III halfpenny stamped with the words "Lloyd's Weekly Newspaper 3d Post Free". The scale on which Lloyd did this led to his being denounced in The Times. This created quite a stir, and gave Lloyd's Weekly welcome publicity. As a result, the defacement of coins was made a crime and stamped coins ceased to be legal tender under an Act of Parliament passed in 1853.
Edward Besly, a numismatist and great great grandson of Edward Lloyd, wrote an article about this episode. We reproduce it here by courtesy of the National Museum of Wales.
In another publicity drive, Lloyd sent men out overnight to paint advertisements for Lloyd's Weekly on London's pavements.
Newsagents often boycotted Lloyd's Weekly because the low price prevented them earning a large enough profit, but Lloyd was able to use the postal system instead, as free delivery was included with the Stamp Duty under the 1836 Act.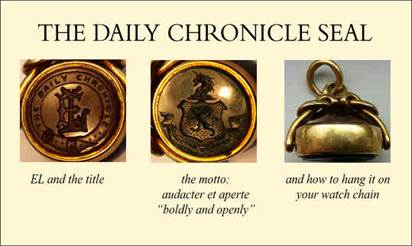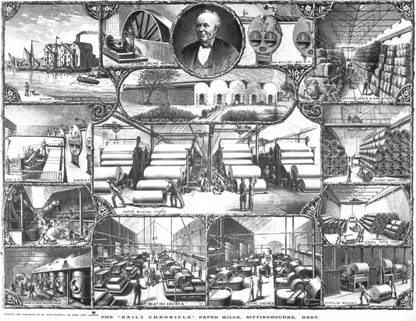 This poster illustrates the paper mills at Sittingbourne.