Houses
Lloyd's whereabouts in his early days of publishing are only partly known. The family lived at 62 Broad Street in 1836, 44 Holywell Street in 1839 and 231 Shoreditch High Street in 1840. Some of Lloyd's addresses would have served as home, office and shop too.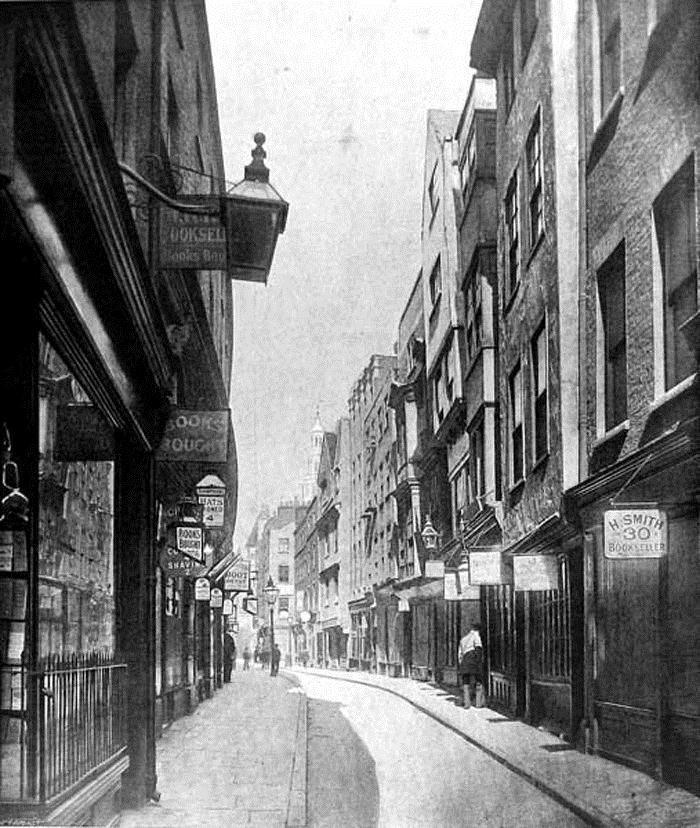 Holywell Street
In 1843 Lloyd moved his business to 12 Salisbury Square. It was used as a residence by his mother and his and Isabella's son Edward. This house clearly made Lloyd happy. He referred to it as "the old corner" and kept Thomas Richardson's lease close at hand to show visitors (Hatton). Richardson had demolished eight neighbouring houses and built warehouses and printing shops in their place.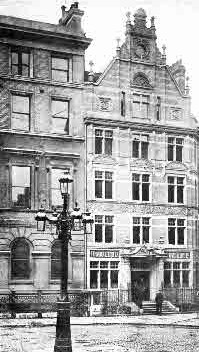 12 Salisbury Square
From 1844, Lloyd was living with Mary Harvey and their son Frederick in Forest Hill until her death from cholera in 1848. At the time of the 1851 census Lloyd was living at 128 Acton Vale with Maria Martins.
In 1856, Edward and Maria moved to the Winns estate (for an early map, see Art Trail). Lloyd is believed to have bought it then. It was certainly owned outright when he died.
The Winns, or Water House, is now the William Morris Gallery, named after the distinguished son of the house's previous tenant. Lloyd's name is on the blue plaque on the outside wall, but few visitors know who he was.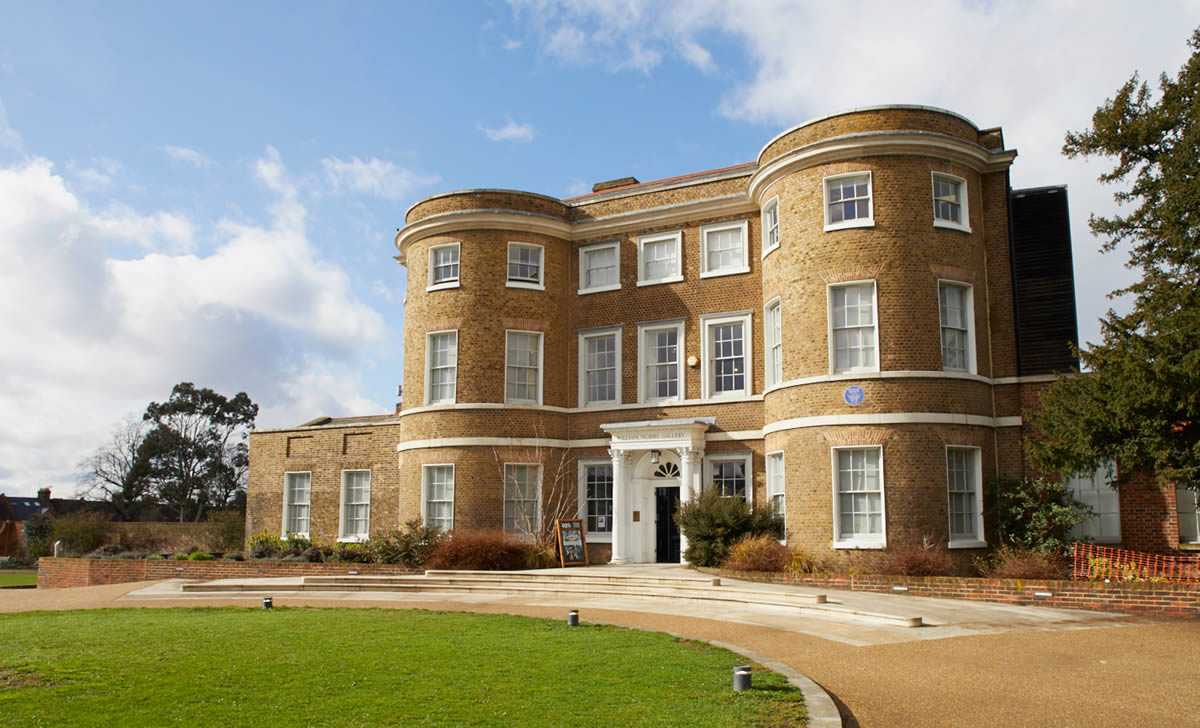 The William Morris Gallery viewed from Forest Road
When the family moved there, the area was already changing from countryside to suburb, largely due to the arrival of the railway at Lea Bridge in 1840. Housing development started in 1850, when the commons were enclosed and the larger private roads made public. The railway reached Hoe Street in 1870. Clay Street was renamed Forest Road in 1886. The Lloyd family moved out in 1885 to a new house at 17 Delahey Street, Westminster.
After LLoyd's death, Maria moved back to Water House, probably with some of the children. Maria died in 1893 and the house was soon left vacant. All the children except Thomas, Florence and Percy were already married. Thomas was an invalid, and Florence and Percy both married in 1894.
Frank, who was a noted philanthropist, gave Water House to the people of Walthamstow in 1898, along with a dozen acres for use as a park and playing fields (now helped by the Friends of Lloyd Park). He also gave the parkland at his own property to the people of Croydon. Both Lloyd Parks are very popular local amenities.
The remaining 86 acres of the Winns estate were sold as one lot on 29 June 1898 to T.C.T. Warner, the largest developer in Walthamstow. He paid £36,000 (£4.1m) — less than the auctioneer had hoped for but Lloyd's heirs were hardly short-changed.
Warner's houses were reputedly built to a higher standard than many in the area. They were marked "WE" and had imaginative design features. He was a Liberal grandee (from 1910 Sir Thomas, baronet) whose property company survived until the financial crisis of 2007. It went into administration in 2013.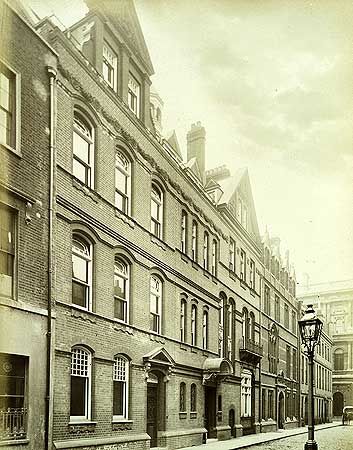 Delahay Street 1884
Delahay Street was at the St James's Park end of the complex of streets that was demolished to make way for the government building that houses the Treasury. The work was done in two phases finishing in 1908 and 1917. In addition to these properties, Edward continued to own the Winns estate and Woodlands, a country retreat at Caterham in Surrey where son Harry lived later. He bought some properties in Ramsgate for £1,360 in 1871 but what happened to them is unknown.